From Southern Roe Deer Meadow to Northern Bear Marsh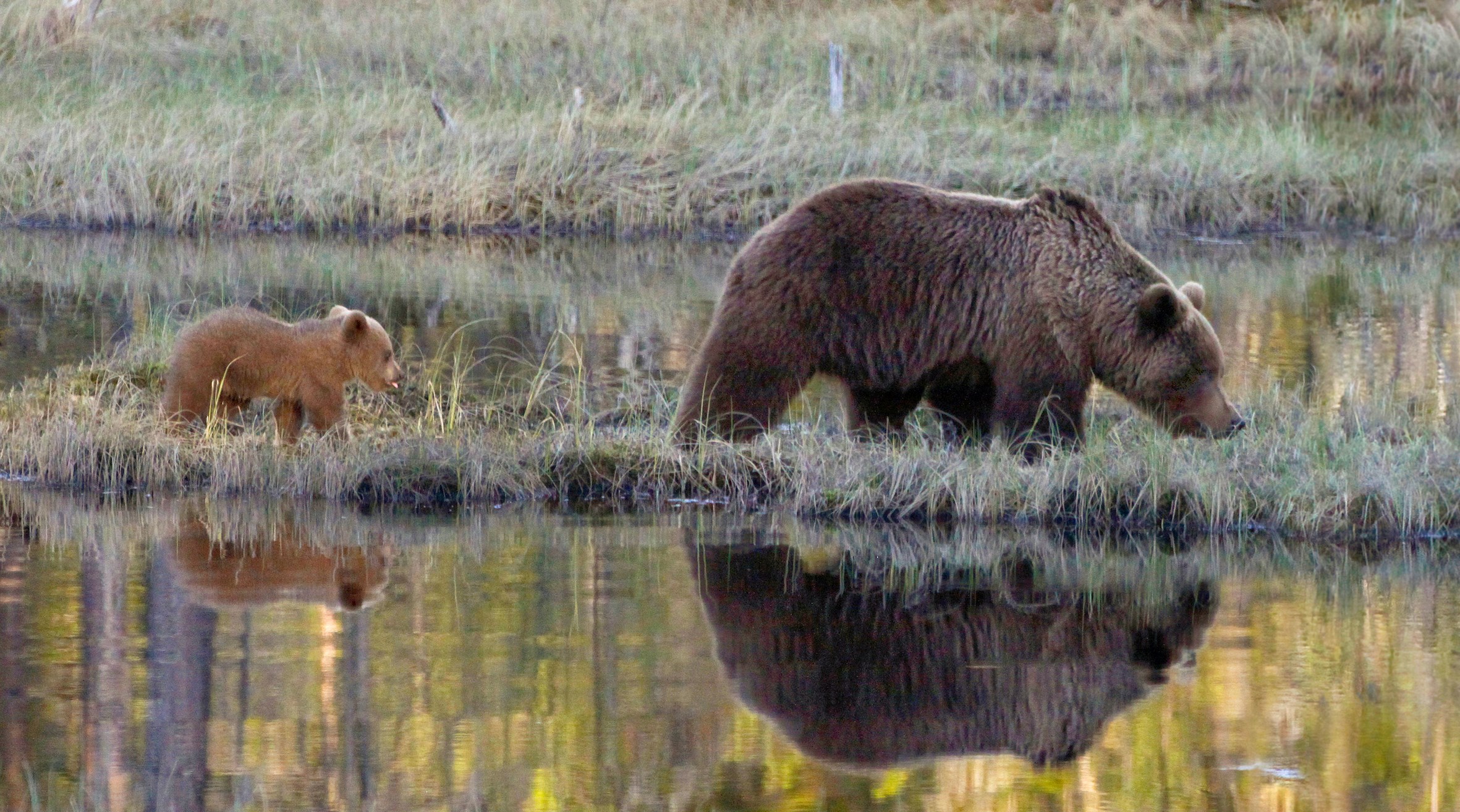 Nearly 60 years ago, Bertil Pettersson exhibited his pictures at the Gothenburg Natural History Museum for the first time. Now he's back for the sixth time. Here you'll meet everything from curious brown bear cubs and majestic moose bulls to magnificent bucks and fuzzy bumblebees. Welcome to the exhibition From Southern Roe Deer Meadow to Northern Bear Marsh.
Bertil Pettersson began his career as a photographer in 1955, in the roe deer grounds surrounding Tjolöholm, to the south of Gothenburg. Ten years later he travelled north to photograph moose and moose hunts in the provinces of Jämtland and Lappland.
He's probably best known for his bear project that started in the spring of 1975. Since then, he's spent three to four weeks every spring in the bear grounds of Jämtland. Up to nine bears could appear during the observation period, but during twelve of the spring seasons he saw no bears at all.
"I'm an expert at waiting! And there are lots of other things going on around the hide. Other animals show up – like fox, badger, moose and roe deer. I also put out food for the birds. Therefore I've got a lot of pictures of small birds, but also of Eurasian jay and Siberian jay."
Bertil Pettersson has spent many an hour in the hide, but he's never been bored.
"It's always exciting, and sometimes it can even get dramatic. Once I saw a fight between two bears, but it was a bit further away."
The hide in the bear forest is big enough for two persons, so Bertil Pettersson and his wife could take turns watching. Sometimes he's brought friends with him.
"Once there was a guest who became very frightened. Suddenly the bear was two yards away from his side of the hide. He was pretty shaken and whispered  'quiet, quiet, be completely quiet now'."
In 1995 Bertil Pettersson was designated Environment and Nature Photographer of the Year by the Swedish Environmental Protection Agency (Naturvårdsverket).
He contributes to newspapers and magazines, and four of his photographs have become postage stamps. He's also published 18 books. The first one, With Camera among Moose and Roe Deer (Med kamera bland älg och rådjur), was published in 1971. His latest book, From Southern Meadow to Northern Wilderness (Från sydlig äng till nordlig vildmarkstjärn), appeared in 2015.
Bertil Pettersson was born in 1933, in Fjärås in the province of Halland. He currently lives in Västra Frölunda, Gothenburg.
NOVEMBER 10, 2022 – FEBRUARY 19, 2023
PHOTOGRAPHER BERTIL PETTERSSON
Updated: 2022-12-15 13:38
Do you have a point of view or ask about the website?
---